HOME
2012-CAR-SHOW
SPONSORS
VENDERS
CLUBS
REGISTRATION
ABOUT-US
HISTORY
GALLERY
LINKS
2013-CAR_and_AIR-SHOW

We are sorry to inform you that there will not be a Southernmost Car Show for 2013!



This year, we wanted to hold the Southernmost Car Show at the same time as the Air Show in the base, we thought that this would be better since a lot more people, who initially came to see the Air Show, would also see the Car Show. However, the restrictions brought on by the Air Show created just too may obstacles for us and our sponsors to overcome. Again, we are sorry that it could not happen. We are hoping that next year (2014) things will be a lot simpler and we will be able to continue the show. For this year, if you are able, make plans to attend the Southernmost Air Spectacular at the base, click on http://www.airshowkeywest.com for details on the event, or follow them on Facebook at http://www.facebook.com/southernmostairspectacular.


Please check our new website


www.benefitcarshows.com


The Benefit Car Show site was created to pass along information on all the benefit shows that are going on in the area. Information about the Southernmost Car Show will be included in this site. The current www.southernmostcarshow.com site, will be removed in the near future and all the information will be moved to the Benefit Car Shows site.


The 2012 Southernmost Car Show exceeded our expectations in terms of the quantity of registered vehicles, the attendance by the public, and the funds we were able to raise! The October Navy Ball was a BIG success, however, since we are not having the show this year, the FCPOA, now more than ever, needs out help with the 2013 Navy Ball. Even thought we will not be having a Car Show, you can still help them by clicking on the button below to make a donation.



The Southernmost Car Show is a yearly event benefiting the members of our Naval Forces stationed at the Key West Naval Air Station
Open to vehicles of all years - Antiques / Modern / Modified / Trucks / Hot Rods / Motorcycles / Bicycles / Boats / Military
PRE-REGISTRATION IS REQUIRED
Registration fee will be waived for Active Duty Military Personnel stationed in the Key West area, however, Pre-Registration will still be REQUIRED




Please
or a

from the 2012 Show - These will be updated for the 2013 show soon!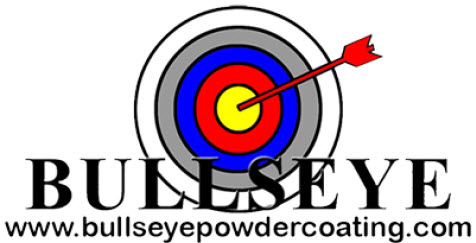 Click for detailed KEY WEST weather forecast


Please click to like us on Facebook


This website is constantly being updated, please visit often to keep up with the latest developments
HOME
2012-CAR-SHOW
SPONSORS
VENDERS
CLUBS
REGISTRATION
ABOUT-US
HISTORY
GALLERY
LINKS
2013-CAR_and_AIR-SHOW

Terms of Use Disclaimer Privacy Policy Contact Us
Copyright © 2011-2012 Southernmost Car Show All Rights Reserved
Click here to report problems with this web page.
Home Page Counter
Visitors to this Website since: 02-03-2012
Web Counter